Faculty Members – Department of Management Studies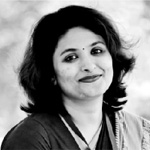 Ms. ANULAKSHMI VENU
Assistant Professor, Head of the Department
B.Com (Finance and Taxation), MHRM (Human Resource Management)
Ms. Anulakshmi Venu, Assistant Professor, Department of Management Studies, is working in SNGIST Arts and Science College since 2015. She is specialized in Human Resource Management and completed her basic degree in B.Com with specialization in Finance and Taxation from SNM College, Maliankara. She is also a University Rank holder in the post graduation MHRM which is done from De Paul Institute of Science and Technology affiliated to MG University. Before joining SNGIST ASC as Assistant Professor, she worked in Co-operative banking sector and also has Research Assistant experience from Cochin University of Science and Technology (CUSAT). Because of great passion in teaching, she joined in SNGIST Group of Institutions and got teaching experience from 2015 onwards. Presently handling the Placement Wing of SNGIST ASC and other extension programmes concerned by the institution. She has attended various International Seminars, Webinars and Symposiums also.
Subjects Handling: Human Resource Management, Strategic Management, Environment Science And Human Rights, Marketing Management, Corporate Law, Business Communication, Principles And Methodology Of Management, Industrial Relations, Operations Management, Research Methodology, Business Laws, Organisational Behaviour, Communication Skills And Personality Development Etc.
---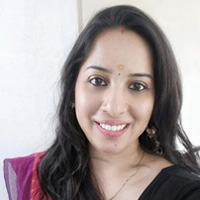 MS. RESHMA MENON
Assistant Professor
B.com, MBA (Finance, HR)
Working at SNGIST college as Assistant Professor in the Department of Management Studies since April 2019 and has an experience of more than 4 years in this industry. She is an MBA graduate from Toc-H institute of Science and Technology having dual specialization in Finance and HR affiliated to CUSAT. She is a Bachelor's Degree holder from Amrita School of Arts and Science, Kochi. She has an industrial experience of 3 years in MNC's. She handles Business Accounting, Organisational Behaviour, Managerial Economics, Business Law, Retail Management. She has cleared the competency test in Banking & Accounting assessed by Rajiv Gandhi Education Foundation and was awarded National Certificate in Modular Employable Skills. She has attended and completed certification programme in SAP Financial Accounting TFIN50 & TFIN52 (Coll 10) certificate obtained via SAP Education's Site License Program. She has also attended various International seminars and conferences in the academic years.
---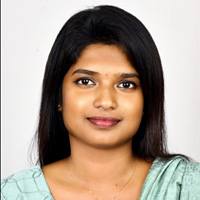 Ms. JIJI GEORGE
Assistant Professor
BBA, MBA
Ms. Jiji George is a post graduate in MBA with dual specialisation in Marketing & Human Resource. She has an extensive academic experience of eight years. She is currently pursuing her PhD in Management from KAHE, Coimbatore. She has presented papers in National and International conferences. To enhance her forte she has attended various FDPs and Seminars at National and International levels. Her areas of interest includes Marketing Management, Human Resource Management, Operations Management, Brand Management, Entrepreneurship Development, Organizational Behavior and Supply Chain Management.
---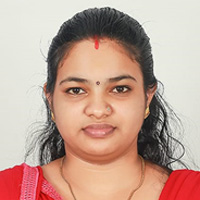 Ms. GAYATHRI.R.
Assistant Professor
B.Com, M.Com
Ms. Gayathri .R., Assistant Professor of Department of Management Studies, an alumni of SNGIST ASC holds Master in commerce degree with specialization in E commerce and completed B.Com from St. Xaviers College for Women, Aluva. She have 2 and half years experience in teaching field and 1 year experience in FMCG industry. Her area of interest are Cost and Management Accounting, Financial Management, Strategic Management, Managerial Economics, Marketing Management, Operations Management etc.